Houston Mediterranean Food
It all started in 2014 when Mahmoud, the Chef On The Run, decided to leave Egypt to create a new life in the southern United States.
Upon arrival, he soon realizes the city of Houston was missing out on the fresh and delicious taste of the Egyptian Middle Eastern cuisine.
Using traditional recipes that have been handed down through generations, Mahmoud and his family wanted to nourish the minds and souls of our community in Houston. So, they saved some money and opened their small family business, Chef On The Run.
Come and enjoy the warmth and welcome that make Chef On The Run a unique Middle Eastern oasis in Houston.
This is why we do what we do.
5PM – 11PM (Monday – Wednesday)
11:59PM – 10PM (Thursday)
11:59PM – 10PM (Friday)
3PM – 11PM (Saturday)
Closed  (Sunday)
Our cuisine is dedicated to serving fast, delicious, and fresh mediterranean food to our neighbors, family and friends.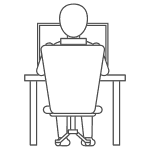 Workplace Catering
Catered Food Truck Lunch Programs, In-Office Meal Programs, Business Park Lunches, Employee Appreciation, Client Appreciation, Holiday Parties, Milestone Celebrations, Retail Events
Food Trucks on Campus
Student Organizations, On/Off-Campus Events, Graduation, Prom, School Dances, School Fundraisers, Recruitment Events, Alumni Events
Wedding Catering
Wedding Receptions, Rehearsal Dinners, Late Night Snacks, Day-After Brunches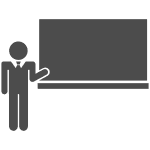 Professional Events
Conferences, Conventions, Expos
Private Parties
Birthday, Holiday, Graduation, Anniversary, Bar-Mitzvah, Baby Shower, House Warming
Community Events
Street Fairs, Neighborhood Block Parties, Flea Markets, Little League Games, Car Shows, Real Estate Open Houses, Religious Congregations and Ministries, High School Football Games, Concerts in the Park